Welcome to the Dater PTO Website!
Welcome 4th grade families! Your child's time at Dater School is a quick 2 years and their last of elementary school, so please jump right in and enjoy!
At Dater, students begin to feel a greater sense of independence and love to participate in the PTO's events, such as our 2 book fairs, the Family Halloween Party and Spring Expo. In addition, the PTO helps facilitate sign ups for the Dater School Musical, Science Fair, Entrepreneur Club and other after school activities. Click here to check out last year's Dater after school activities. Lastly, we also hold caring neighbor projects, teacher appreciation events, sell spirit wear and so much more.
4th grade parents should Register/login Now to the Dater PTO Website!
Registering with the Dater PTO Website ensures that you receive emails regarding PTO events, volunteering and Dater School after school activity sign ups. Registration is FREE and you MUST be registered with the Dater PTO website to sign up for Dater PTO events and Dater after school activities! If you already have an account with Tisdale or Hubbard PTO, we transferred your account so your login in information is the same. When you login the first time, you will just be asked to confirm your information.
Be sure to login/register with the Dater PTO website now!
ALL DATER Families for the 2020/2021 School year!
Dater School Supplies
If you want to order your student's school supplies through the PTO and have them delivered to your house we have extended the sale through June 5th. Click here for more information.
To purchase items on your own, below are the 2020-2021 school supply lists.
Incoming 4th Graders School Supply List 2020-2021
Incoming 5th Graders School Supply List 2020-2021
Dater Spirit Wear
We are currently having an inventory sale of our existing Spirit Wear. In addition, we are selling a limited supply of our 2 fundraiser items and Dater Magnets. Be sure to check it out, sale ends Monday, June 14th! A full line of Dater items will be available in the fall.
Dater 2020/2021 Open Board Positions
Dater PTO is looking to fill the following board positions: President (1yr only), Co-Vice President and Website Manager. If you are interested in any of the positions, please email Daterpto@ramsey.k12.nj.us.
Dater 2020/2021 Volunteer Interest Form
Stay involved during your student's time at Dater School! Please complete the 2020/21 Dater School Volunteer Interest form now and let us know how you may be able to assist the Dater PTO next year. Complete the Volunteer Interest form now!
Please be advised, that the Room Parent Volunteer Form will not be available until after students receive their teacher assignments in late August. Be sure to register for the website to get notified when this form is available.
Dater PTO Membership
Starting on July 1st you will be able to join the Dater PTO for $40 for the 2020/21 school year. Your support is truly appreciated.
We hope everyone has a wonderful last month of school and an amazing summer! We hope to see you all at Dater in September.
---
Ramsey Strong, Supporting True Heroes
To date, Ramsey Strong raised $113,614 to pay local restaurants to feed front line health care workers in the area. We are no longer taking donations but would like to direct you to Ramsey Responds if you would like to donate to help support local families, https://ramseyresponds.com/.
Dater PTO is a registered 501-C3, this enables your generosity to be tax deductible.
To learn more about Ramsey Strong and see what we accomplished please check us out on Facebook and follow us on Instagram.
---
---
SCHOOLKIDZ SCHOOL KITS | ORDER NOW THROUGH JUNE 5th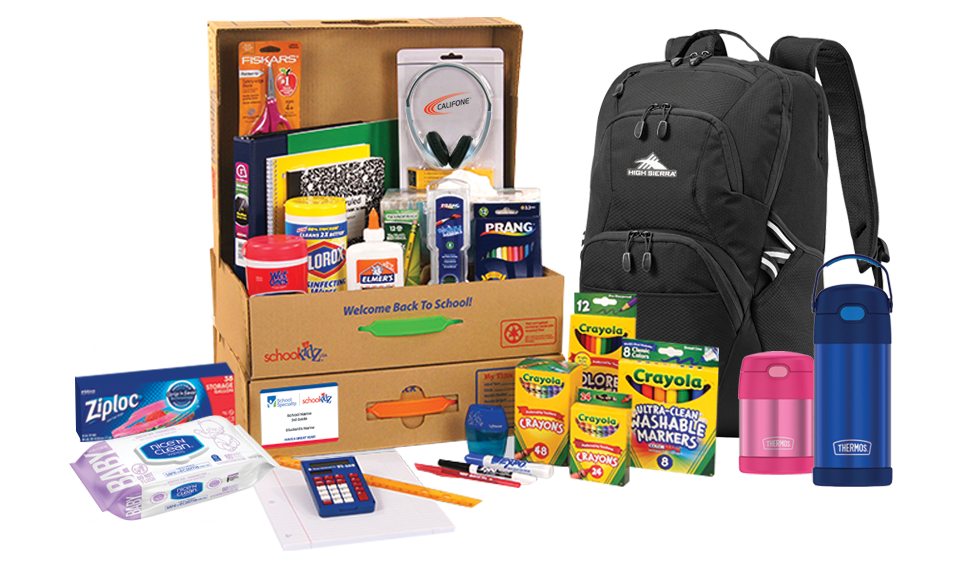 Great news! The Dater PTO is once again offering a school supply kit program for the upcoming 2020-2021 school year. The program provides pre-packaged kits filled with the exact school supplies requested by your child's teacher. These kits are not only affordable, but also a convenient way to purchase all your child's back-to-school supply needs.
NEW: This year we will be shipping the kits directly to the your HOME. Kits will be shipped during the first week of August so you will have them in plenty of time for the start of the new school year.
This is an optional program. You can still download the teacher's supply list and purchase the supplies on your own. But why battle back-to-school shopping when you can easily purchase your child's school supplies in a custom, pre-packaged kit?
Ordering information can be found below. Look out this week for a flyer in your child's backpack.
Order Online- www.shopttkits.com
Enter Dater School Account # - 18809
Deadline for orders - June 5, 2020
Pricing Information - 4th grade-$84.00 / 5th grade-$80.00
Questions? Contact Shelly Emery - shelly26emery@gmail.com
Register/Update
View upcoming events, purchase PTO memberships, volunteer, purchase Spirit Wear, sign up for Dater After School Activities, receive event updates and more. Be sure to update your account by logging in or Register Now, its FREE!
If you already have a Membership Toolkit account, you can use the same login for your account on our site.
Dater After School Activities 2019-2020
Dater offers exciting after school activities for the 4th and 5th Graders. Sign ups for these activities are facilitated through the Dater PTO Website. Click below for more information.
L.E.A.D. for 5th Grade Students 2019-2020
Dater School and Dater School PTO partner with the Ramsey Police Department to bring LEAD to our 5th Grade students to provide our children with the life skills needed to live a happy, healthy and drug free lifestyle. Click below for more information.